NHBA & Far Fare at 'Klara in de Singel' - The pictures!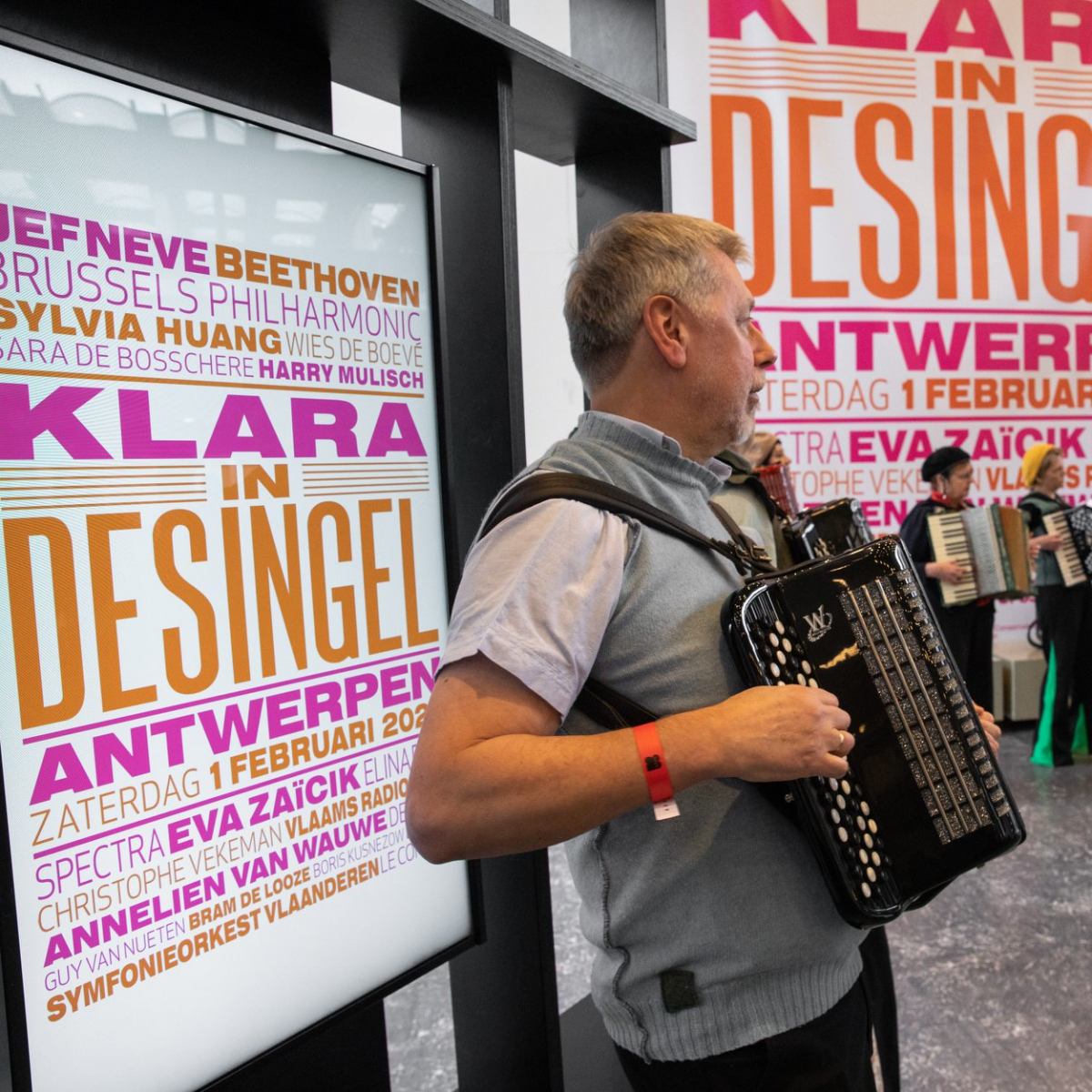 La Nouvelle Harmonie Bruxelloise d'Accordéons had a great time welcoming the guests at 'Klara in de Singel' last weekend.
Afterwards Far Fare entertained the crowd with their improvisations in the corridors.
Have a look at the pictures below.
Special thanks to Maeve & Youna for the beautiful first Far Fare fan art!
Sunday, February 2, 2020 - 12:00